Thoughts
Why We Should Worry About Monopsony
By David Weil, Institute for New Economic Thinking website, 9.2.18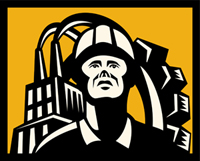 When a small group of companies
can dominate a labor market,
wages—and workers—suffer
Center stage in the meeting of the Federal Research Bank of Kansas City's annual symposium in Jackson, Wyoming this August was a discussion of the repercussions of having a small number of companies dominating the labor markets where they hire workers–what economists call "monopsony." That agenda item on an annual meeting that the financial, business, and economics professions watch closely marks the clear arrival of the topic into the mainstream of economic dialogue. Along with debating the overall impacts of growing market control of companies like Amazon and Google, participants discussed what role monopsony plays in explaining the absence of significant wage growth in the presence of historically low unemployment rates and how the Federal Reserve should factor its effects into...

Read more.
David Weil is Dean and Professor at Brandeis University's Heller School of Social Policy and Management. He served as US Wage and Hour Administrator at the Department of Labor during the last three years of the Obama administration. He is a leading international expert on workplace and labor market policy and was the Peter and Deborah Wexler Professor of Management at Boston University's Questrom School of Business before coming to Brandeis. The materials on this site arise from analysis contained in
The Fissured Workplace
and a growing body of research regarding the fundamental restructuring of employment and its impacts on workers and businesses. It also discusses approaches to dealing with the fissured workplace developed during the Obama administration as well as new ideas and efforts being discussed and undertaken today.
News
"How temp workers became the norm in America," by Scott Tong,
Marketplace, 11.15.18. Read the article.

"Amazon Raises Minimum Pay for Everyone—Except These Workers,"
by Olivia Zaleski, Bloomberg, 11.1.18. Read the article.

"Trump's NLRB Just Quietly Ruled to Make Union Pickets Illegal,"
by Moshe Z. Marvit, IN THESE TIMES, 10.26.18. Read the article.

"Trump Administration Launches Effort to Help Employers Comply
With Labor Laws," by Heidi Vogt, Wall Street Journal, 8.28.18.
Read the article.

"Microsoft Bug Testers Unionized. Then They Were Dismissed,"
by Josh Eidelson and Hassan Kanu, Bloomberg Businessweek.
8.23.18. Read the article.

"Trump hits corporate violators — with a feather," by Suzy Khimm,
nbcnews.com, 8.20.18. Read the article.

---
RECENT PUBLICATIONS
"Workers Shouldn't Have to Sign Away Their Rights to Class Action Lawsuits," Harvard Business Review. 6.5.18. Read the article.

"Lots of Employees Get Misclassified as Contractors. Here's Why It Matters," Harvard Business Review. 7.5.17. Read the article.
---
To access more articles, please visit our current News page.