Thoughts
How has the Trump administration changed labor protections?
By David Weil, Oct. 29, 2020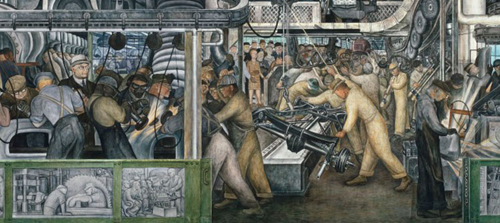 In the run-up to the presidential election, BrandeisNOW asked faculty to provide analysis and insight into some of the most pressing issues facing the country. This is part of the series.
One of the cornerstones of U.S. social policy are basic labor protections that provide for a minimum wage, overtime pay and assurance that people will be paid for the work they do.
These laws are fundamental to addressing the inherent imbalances of bargaining power in labor markets. Assuring that workers receive these protections and exercise their rights requires applying these core workplace statutes in changing times through enforcement, outreach, education and regulatory review.
During the Obama administration, I had the honor of leading the Wage and Hour Division, an agency at the U.S. Department of Labor that enforces minimum wage, overtime, child labor and other basic labor protections. During my tenure, we focused in two areas.

Read entire piece.
David Weil is Dean and Professor at Brandeis University's Heller School of Social Policy and Management. He served as US Wage and Hour Administrator at the Department of Labor during the last three years of the Obama administration. He is a leading international expert on workplace and labor market policy and was the Peter and Deborah Wexler Professor of Management at Boston University's Questrom School of Business before coming to Brandeis. The materials on this site arise from analysis contained in
The Fissured Workplace
and a growing body of research regarding the fundamental restructuring of employment and its impacts on workers and businesses. It also discusses approaches to dealing with the fissured workplace developed during the Obama administration as well as new ideas and efforts being discussed and undertaken today.
News
"Labor Secretary is a Wrecking Ball in The New Yorker," by Eyal Press,
The New Yorker, 10.19.20. Read.
"Uber and Lyft Could Gain from US Rule Defining Employment,"
by Noam Scheiber, The New York Times, 9.22.20. Read.
"Franchise Workers Win Victory over US Efforts to Curb Lawsuits,"
by Noam Scheiber, The New York Times, 9.9.20. Read.
"Uber and Lyft Are Thinking About a Franchise Model. That Won't
Fix the Gig Economy's Problems." by Brian Callaci, Slate, 8.24.20. Read.
"Wage Theft Plagues LA garment workers. Why Aren't Fashion Retailers Held
Responsible?" by Laurence Darmiento, Los Angeles Times, 8.17.20. Read.
"Postal Service delays could move to private providers," by Meghan McCarty
Carino, Marketplace.org, 8.12.20. Read.
"California court to rule on gig worker classification," by Meghan McCarty
Carino, Marketplace.org, 8.5.20. Read.
"The Small Biz Double Dip: Temp Companies Got Cheap Government
Money, Got Paid by Clients for the Same Workers," by Lydia DePillis,
ProPublica, 7.27.20. Read.
Appearing with AG Maura Healey announcing MA AG suit against
Uber and Lyft. Watch the video.
---
To access more articles, please visit our current News page.