Thoughts
The Effects of Major Retailers Raising Their Minimum Wages
Ellora Derenoncourt, Clemens Noelke, and David Weil
National Bureau of Economic Research. December 2021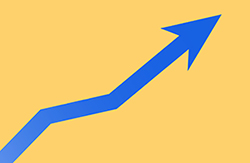 Minimum wage announcements by national firms have striking spillovers to other firms. Many employers responded to Amazon's $15 minimum wage by matching it.
Between 2014 and 2019, five major national retailers — Amazon, Walmart, Target, CVS, and Costco — implemented company-wide minimum wages. Ellora Derenoncourt, Clemens Noelke, David Weil, and Bledi Taska investigate the impacts of these policies on low-wage workers who are not employed by these firms in Spillover Effects from Voluntary Employer Minimum Wages (NBER Working Paper 29425). They first illustrate their findings using Amazon's $15 minimum wage, which was announced in October 2018 and took effect that November 1. They then show these patterns generalize to the other large retailer minimum wages.

Read more.
David Weil is Dean and Professor at Brandeis University's Heller School of Social Policy and Management. He served as US Wage and Hour Administrator at the Department of Labor during the last three years of the Obama administration. He is a leading international expert on workplace and labor market policy and was the Peter and Deborah Wexler Professor of Management at Boston University's Questrom School of Business before coming to Brandeis. The materials on this site arise from analysis contained in
The Fissured Workplace
and a growing body of research regarding the fundamental restructuring of employment and its impacts on workers and businesses. It also discusses approaches to dealing with the fissured workplace developed during the Obama administration as well as new ideas and efforts being discussed and undertaken today.
News
"For First Time, Average Pay for Supermarket and Restaurant Workers
Tops $15 an Hour," by Andrew Van Dam and Heather Long, Washington
Post, 8.8.21. Read.

"Higher Employer Minimum Wage Forcing Raises for all Workers,"
by Wayne Heilman, Colorado Springs Gazette, 6.17.21. Read.

"President Biden Announces Key Nominations," White House statement
including information about David Weil's nomination, 6.3.21. Read.

"Uber Critic David Weil Tapped for Second Stint as DOL Wage Chief,"
by Ben Penn, Bloomberg Law, 6.3.21. Read.

"Kim Kardashian is being sued for employment practices that are sadly
common," by Terri Gerstein, NBC THINK, 5.26.21. Read.

"When Amazon Raises its Minimum Wage, Local Companies Follow Suit,"
by Ben Casselman and Jim Tankersley, New York Times, 5.5.21. Read.

"When Amazon Raises Wages, Nearby Firms Follow Suit," The Economist,
4.30.21. Read.

"Labor secretary says gig workers should be classified as employees in
'a lot of cases,'" by Eli Rosenberg, The Seattle Times, 4.29.21. Read.
"Big Companies Raising Wages Could Boost Pay for Workers at Nearby
Businesses," by Madison Hoff and Juliana Kaplan, Business Insider,
4.16.21. Read.
"Lawmakers Look to Spruce Up Gig Work Rather Than Replace It,"
by Josh Eidelson, Bloomberg Law, 3.18.21. Read article.

"When Amazon Raises Its Wages Local Companies Follow Suit,"
by Ben Casselman and Jim Tankersley, New York Times, 3.10.21.
Read article.
---
To access more articles, please visit our current News page.