Thoughts
Worker Rights in Jeopardy: A Conversation with David Weil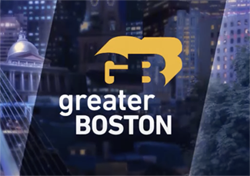 Between painful inflation and ongoing battles between workers and employers about who has the most leverage, the labor market is very much in flux. David Weil, former administrator of the Wage and Hour Division at the Labor Department under President Barack Obama, joined Jim Braude on WGBH's "Greater Boston" to discuss his take on the labor market, his time in the administration, and why his nomination for the same job under President Joe Biden failed to go through. WATCH.
David Weil is Dean and Professor at Brandeis University's Heller School of Social Policy and Management. He served as US Wage and Hour Administrator at the Department of Labor during the last three years of the Obama administration. He is a leading international expert on workplace and labor market policy and was the Peter and Deborah Wexler Professor of Management at Boston University's Questrom School of Business before coming to Brandeis. The materials on this site arise from analysis contained in
The Fissured Workplace
and a growing body of research regarding the fundamental restructuring of employment and its impacts on workers and businesses. It also discusses approaches to dealing with the fissured workplace developed during the Obama administration as well as new ideas and efforts being discussed and undertaken today.
News
Boston Public Radio full show: Sept. 8, 2022. Discussion included about new law in California regulating work in the fast food sector and David Weil's Labor Department nomination. Listen (go 1 hr, 29 minutes in.)
"California Governor Signs Bill to Regulate Fast-Food Industry," by Noam Scheiber, New York Times, 9.5.22. Read.
"The Surprisingly Disappointing Reign of Marty Walsh, Biden's Labor Secretary," by y Timothy Noah, The New Republic, 9.5.22. Read.
"Gig Workers Tire of Waiting for Action From Biden's White House," by Kellen Browning and Michael D. Shear, New York Times, 9.2.22. Read.
"Biden Could Expand Overtime for Millions," by Marcus Baram, Capital & Main, 9.1.22. Read.
"Biden administration looks to expand overtime for millions of Americans," by Marcus Baram, Visalia Times Delta, 9.1.22. Read.
"As Employers Gain Leverage, Attys Brace For Wage Impact," by Max Kutner, Law360.com, 8.30.22. Read.
"California Senate Passes Bill to Regulate Fast-Food Industry," by Noam Scheiber, New York Times, 8.29.22. Read.
"Why David Weil Is the Most Important Biden Nominee You've Never Heard Of," by Timothy Noah, The New Republic, 2.2.22. Read.
"Fast-food workers need these protections," by Michael Hiltzik, LA Times.Read.
"Congress must deliver on bipartisan infrastructure promises to workers with these two steps," by Karla Walter, The Hill, 1.31.22. Read.
"Will the Biden Administration Deliver on Overtime Pay?," by Marcus Baram, The American Prospect. 1.25.22. Read.
To access more articles, please visit our current News page.