About David Weil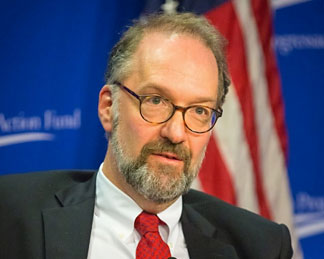 David Weil became the Dean and Professor at the Heller School of Social Policy and Management at Brandeis University in August 2017. Prior to that, he was the Peter and Deborah Wexler Professor of Management at Boston University Questrom School of Business.
Weil was appointed by President Barack Obama to be the Administrator of the Wage and Hour Division of the U.S. Department of Labor and was the first Senate confirmed head of that agency in a decade. He led the Wage and Hour Division from April 2014 to January 2017.
Weil is an internationally recognized expert in employment and labor market policy; regulation; transparency policy and digital empowerment; and the impacts of supply-chain and industry restructuring on employment and work outcomes and business performance. He is a founder and co-director of the Transparency Policy Project at the Harvard Kennedy School of Government. He also served as an advisor to other federal and state regulatory agencies as well as to international organizations and several countries on issues of the workplace. He also has worked as a mediator and strategic advisor to labor/management groups and labor unions in the US and other countries.
Dr. Weil has written five books, including most recently The Fissured Workplace (Harvard University Press), and has authored over one hundred articles and chapters. His research has been supported by the Alfred P. Sloan Foundation, the Russell Sage Foundation, the National Science Foundation, and the National Institute for Occupational Safety and Health. Dr. Weil received his BS at Cornell University and Master and Ph.D. degrees in Public Policy at Harvard University.